Scale is not registering weight
Try replacing your old battery with a new "CR2032" battery. If the issue persists, please contact us at (800) 467-6408.
---
How to switch from "KG" to "LB"
Located under the scale is a small switch next to the battery compartment. Adjust the switch to the "LB" position.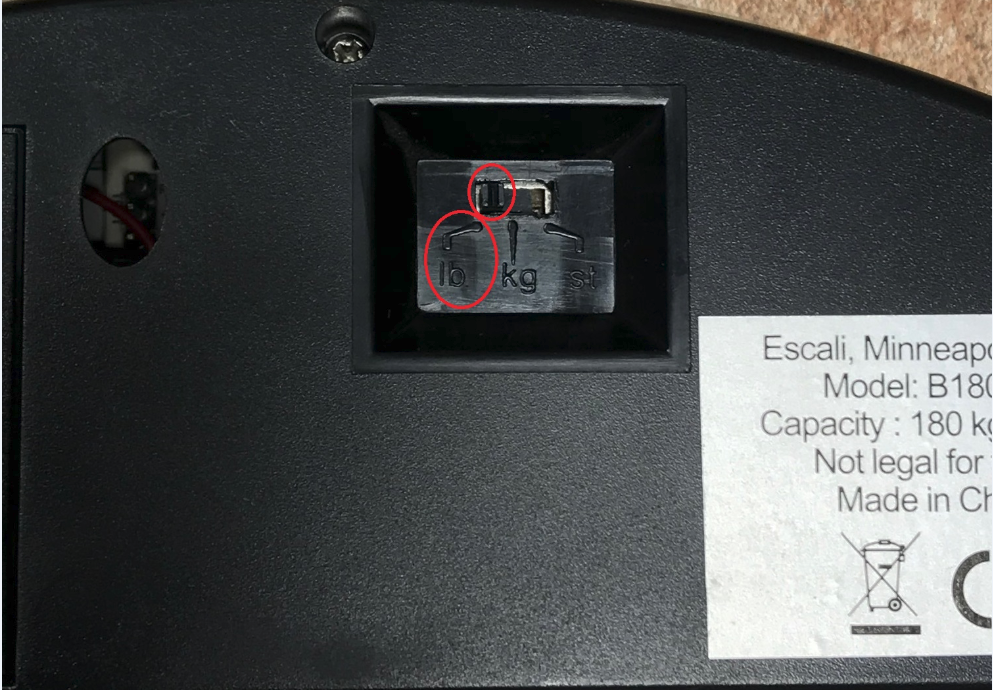 ---
Required battery model:
One CR2032 (DL2032 if Duracell brand)
---
Valid for B180RC Clear Glass Bath Scale. Model #: B180RC (round, clear)