Scale stopped powering on
Inside of the battery compartment are "U" shaped battery contacts (see image below). The "U" shaped battery contacts inside of the battery compartment may be pushed back too far. Carefully pinch the "U" shaped contacts closer together to have them bent more "forward" towards where the batteries would normally reside. After adjusting the contacts, re-install with new batteries. If the issue persists, please contact us at 800-467-6408 to inquire about our warranty!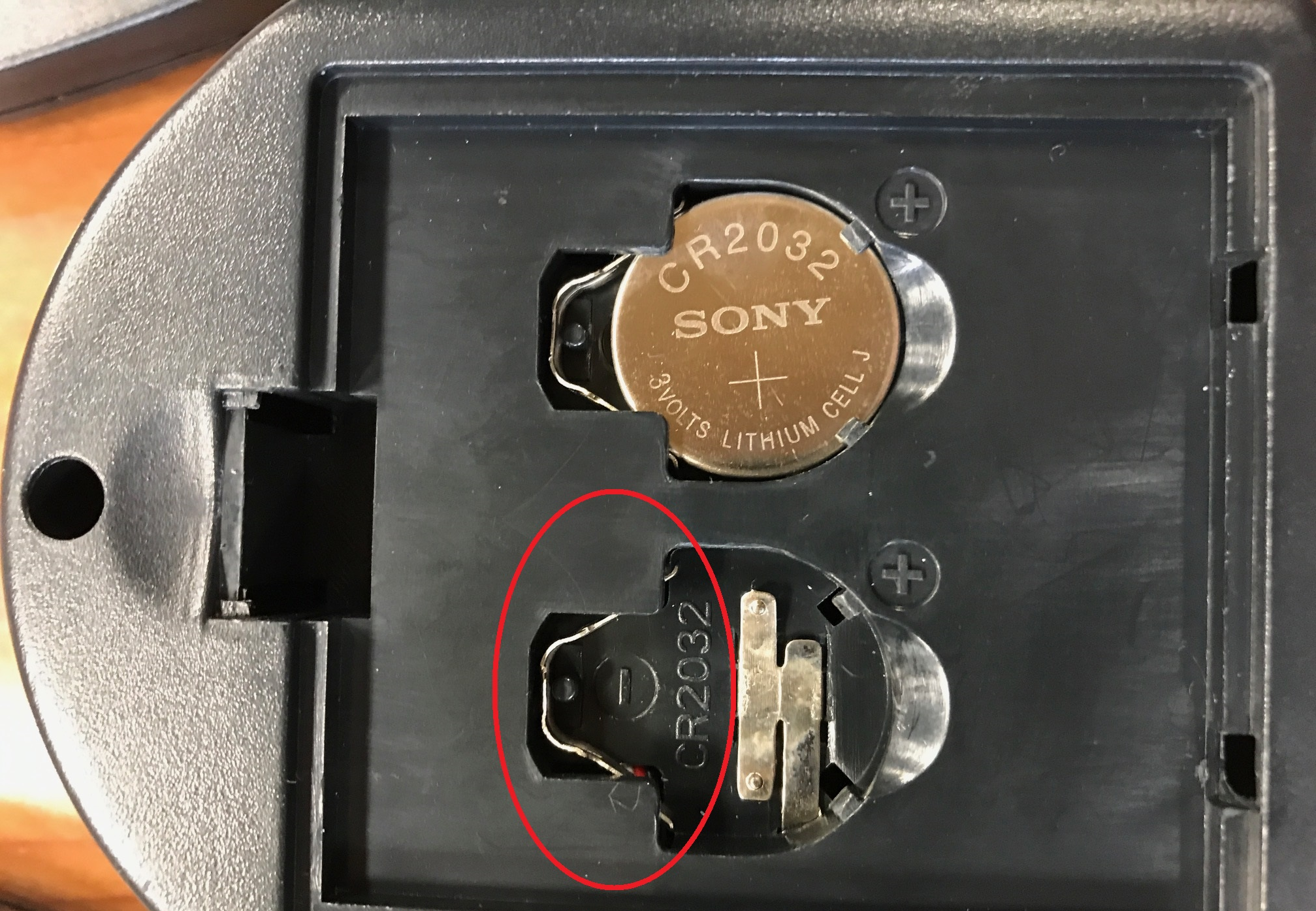 ---

Scale will not calculate body fat and body water
This issue will occur when the foot sensors cannot make electrical contact with your feet, which may result in no detection followed by an "ERR2" message. Be sure to use the scale barefoot. Try moistening your feet for better electrical contact with the foot sensors.
---

Change the scale from KG to LB
Located underneath of your scale, there is a small switch next to the battery compartment to change the unit of measure.

---

When I press the icons on the glass surface, nothing registers
Make sure you are using the three silver buttons on the "top side" of the scale; not the arrows on the glass surface.

---

Required battery model:
Two CR2032 batteries
---