Scale does not power on
Attempt to change out the old batteries for a new pair of CR2032. Check for any corrosion, or oxidation that can be cleaned from the battery contacts. You may also try removing the batteries from the scale for approximately 60 seconds, and then re-install them. If the issue persists please contact us at 800-467-6408.
---

Change from "KG" to "LB" read-out
At the bottom of the scale, there is a small 'kg/st/lb' switch above the battery compartment. You may switch to your desired unit of measurement.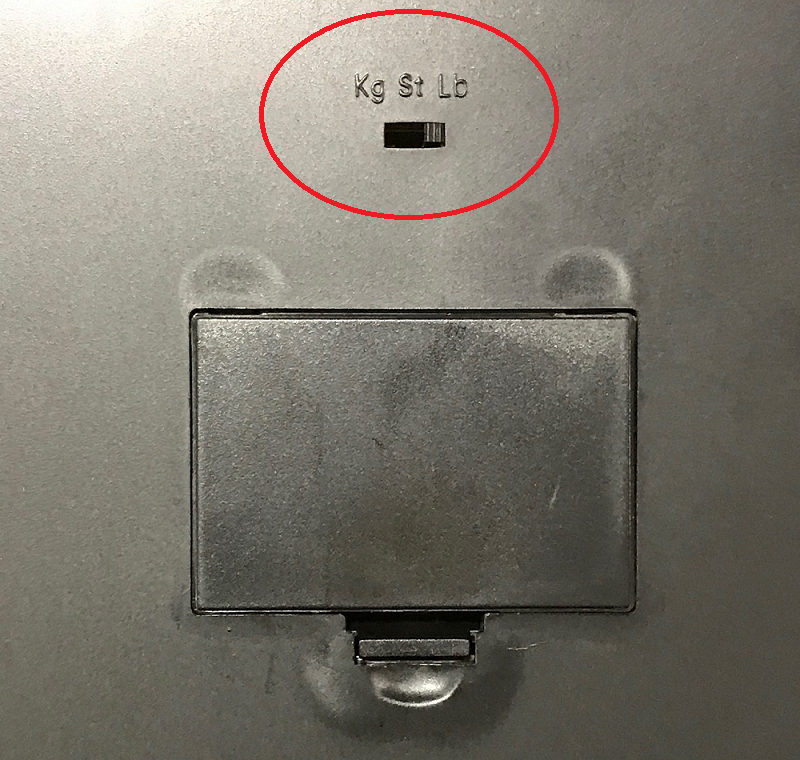 ---

Scale is displaying "LO"
This message indicates low battery power. Replace your old batteries with new ones.
---

Required battery model:
Two CR2032
---
Valid for the Escali Extra Large Display Bath Scale. Model #: XL200